Are you looking for a reliable roofer to fix the missing or dislodged slates on your rooftop. Does your roof roof leak because the slates have worked loose allowing for the rainwater to penetrate and damage your bedroom ceilings. Have you a damp bedroom ceiling caused by a leak near your chimney stack. I feel we may be able to help.
We repair leaking slate roofs, fix leaks around the lead flashing on chimney stacks.
We sort out condensation problems in attics, damp ceilings on bedroom ceilings.
Whatever the problem is with the slates on your roof, we as local roofers have the experience to do a good job.
Repairs to the slates on your roof !
We carry out slate roof repairs throughout Greater Manchester in Urmston, Davyhume and Flixton M42, Sale and Brooklands M33, Stretford M32, Eccles, Peel Green, Winton M30. We repair roofs around Walkden, Worsley or Boothstown M28, Trafford M16. We repair slate roofs for our customers living around Chorlton-cum-Hardy M21, Tyldesley and Astley Manchester M29.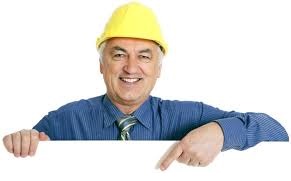 Phone me on my mobile phone:
07472 505 059
Terry Birtwell a Manchester based roofer repairs slates on leaking roofs . . . . He's done it for over 25 years . . . . . .
With years of experience behind him he carries out reliable slate roof repairs. He's good at his job. A competent Slater and Tiler.

Free no obligation estimates

All types of leaking slate roofs fixed

We guarantee our roofing work

We can call to look at your work
Our estimates are free of charge and we can call at your convenience. We work over the weekends and after 5pm for those that work. We put all of our quotations in writing.
We put back and fix loose dislodged slates. We also renew under felt and insulation re-slating full rooftops in slates or quality roofing tiles.
What we do . . .

Replace loose, dislodged, broken or missing roof slates on your property.

Overhaul all types of slated or tiled roofs making them watertight.

Completely strip, under felt and fit new treated roof battens and timbers.

Remove the existing roof covering and re-slate using new or reclaimed slates.

Ridge tiles pointed and general roof maintenance work carried out.
From the odd loose slates that has slipped out of place to a complete roof overhaul.
To us even small jobs are welcome.
Slates replaced in Manchester
We carry out slate repairs and maintenance work to leaky roofs in Manchester.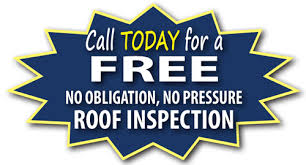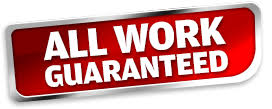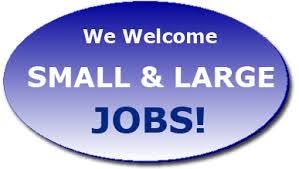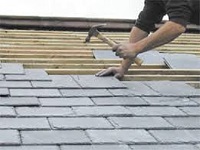 Re-slating a full roof on a house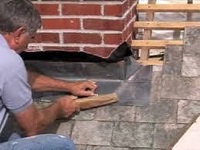 Leaking chimney flashing repairs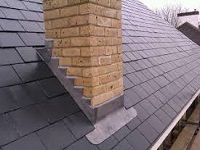 Re-slating full houseroofs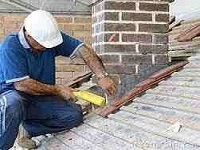 Chimney leaking on lead flashing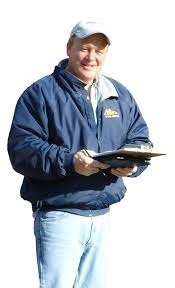 Terry Birtwell a local roofer who carries out roof repairs to the slates on leaking rooftops all over Greater Manchester.

We give insurance and storm damage reports.
We carry out work for landlords and tenants.
Meet our Terry. He has been fixing slate roofs for ever.
With over 25 years repairing slates on leaking roofs our Terry has learnt a thing or two. He has learnt to do a decent job at a reasonable price and gaining the respect and trust from his many satisfied customers.
From replacing a few slipped slates or replacing some dislodged ridge tiles and pointing them up to taking down a redundant chimney stack and re-slating it over he does it all.
Slating and roof tiling is what Terry is good at. He does an excellent job and at a price that is affordable to his growing number of satisfied customers. He puts a guarantee on most of his completed roof work.
Working for landlords, tenants, housing associations, letting and estate agents as well as Joe public too. He has learnt to deal with people from all walks of life. He's well liked by his customers. He does a good job.
Slates, tiles, chimneys, gutter cleaning.
From a loose slate to a complete new roof
We do not charge to inspect your problem slates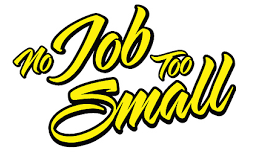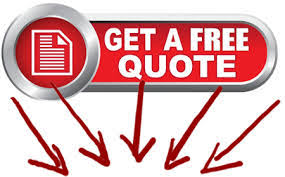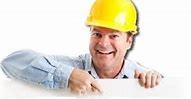 You could send me a text message
07472 505 059
A little about the slates that cover our rooftopshere in Manchester.
Slates are probably one of the longest lasting type of roof material to cover your roof with. Slates have been used as a roof covering for hundreds of years in the UK. Roof slates are quite often mistaken for tiles which also cover roofs around the country but roof tiles are generally made of clay or concrete.
Slates are strong and weather resistant and able to withstand very cold freezing temperatures. Most aged slated roofs suffer from nail fatigue that causes the slates to work loose and slip out of place. They are also prone to condensation issues.
After the second World War many of the older properties around Manchester that had suffered the effects of the blitz where recovered using an inferior type of Belgium slate. We also began to use an asbestos type of slate that at the time had a life expectancy they said of 100 years. With our weather extremes it soon became obvious that they were by far inferior to our long lasting Welsh slate or out favored Cumberland greens.
As roofers we often come across slates that have stood the test of time and can be as much as 160 years old. we stock a large selection of older reclaimed slates in our roofers yard enabling us to do an effective repair when the occasion arises.
Slate roof repairs in Carrington, Partington M31, Irlam, Cadishead M44, Little Hulton M38. Slates repaired in Monton, Eccles M30, Swinton, Clifton and Pendlebury M27. We repair roofs in Prestwich M25, Chorlton Barlow Moor M21, Whalley Range, Moss Side, Firswood M16. Roofers in Pendleton, Langworthy M6.